Because of the high costs involved in freight damage due to moisture and condensation, as well as the possibility of contamination destroying a delicate shipment, The Nolan Group has developed the patented Commercial Security Liner installation process with shipping needs in mind. Considering the necessity of speed and ease in installation, as well as superior protection for both the cargo and container interior, the Commercial Security Liner® was created, and is now the premier protection solution on the market.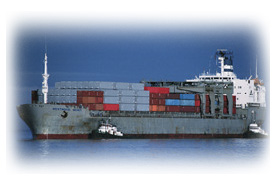 We at Eagle Protective Plastics are committed to providing the highest quality protective liner at the most economical price. Our team of professionals have been in the business of protecting cargo for over 12 years. We understand the cargo protection problems affecting the shipping industry today and have made it our #1 goal to solve these problems.
Our commitment to solving these problems save our clients millions of dollars every year in damaged products and freight claims. The cost of damaged or contaminated cargo can extend far beyond the loss of one shipment. It can result in the permanent loss of a customer.
Stop Your Losses... Put the Commercial Security Liner to work for you!
Protected under US Process Patent Numbers: 4,516,906; 4,671,733; 4,863,339; 5,028,197; 5,059,084, and Canadian Patent Number 1,322,385. Purchase or Lease of this Equipment does not grant or imply license on any Patent of Eagle Industries/Eagle Protective Plastics, Inc../Nolan Group, Inc..related to installation of liners.
Eagle Protective Plastics, Inc..
222 W. 6TH Street
Jeffersonville, IN 47130
(812) 282-1393
1-(800) 928-1393
Fax (812) 280-4482